CLICK HERE to arrange meetings with other attendees.
CLICK HERE to edit, update and complete your registration.
#intro-section row-mid col-md-7
FAIR 25TH CONFERENCE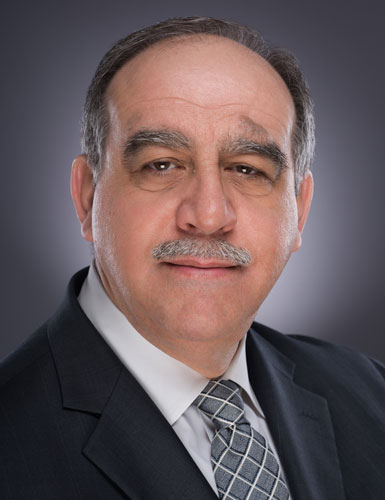 Dear delegates,
On behalf of the joint organizers and Bahrain Insurance & Reinsurance industry, I would like to welcome you to FAIR Bahrain 2017: the FAIR 25th Conference, which is held under the patronage of HRH Prince Khalifa Bin Salman Al Khalifa, The Prime Minister of the Kingdom of Bahrain.
We are pleased to announce that, this event will be the first conference of the Federation of Afro Asian Insurers & Reinsurers (FAIR), ever to take place in the Gulf Region. We are proud and honoured that Bahrain, our friendly Island was chosen to be the venue of this conference, which is one of the most widely attended conferences in the Afro-Asian region
FAIR 25th Conference, which is Jointly organized by the Central Bank of Bahrain (CBB), the Bahrain Insurance Association (BIA), Arab Insurance Group (Arig) and Trust Re, will bring together Insurance & Reinsurance professionals, Brokers, Loss Adjustors, Regulators and all businesses related to this vital field of industry, from the Afro-Asian region and various parts of the world, to discuss present and future business opportunities.

The global Insurance and Reinsurance industry is witnessing sweeping technological and operational transformation that will redefine the future of the industry. Thus, we have chosen the theme: "Insurance Transformation in FAIR-Land" to reflect the current characteristics of the market and find ways to adapt within these changes.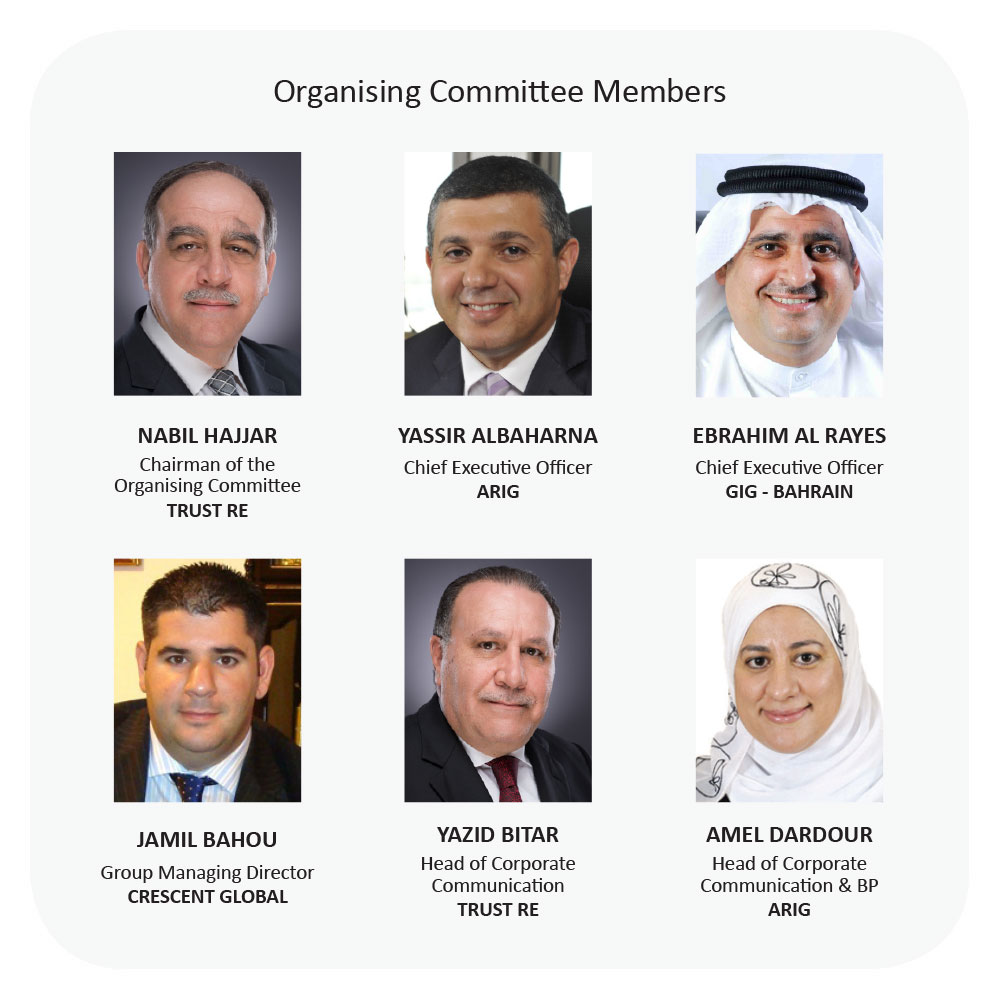 High-profile speakers, as well as in-depth debates will provide the delegates, with insights about the future of the industry and solutions to remain competitive in an increasingly volatile economic, technological and political environments.
The event will provide participants with the opportunity to interact with Afro-Asian and international industry professionals and discuss matters of common interest.
Business friendly Bahrain, which is the region's financial hub, is the base of many regional & international reinsurers and financial institutions, and is also the perfect destination to mix business with pleasure. So during your stay, you are encouraged to explore the country's rich heritage from the remains of the ancient Dilmun civilization and cultural cities to the modern malls, the vibrant souqes and entertainment.
Finally, I thank all our sponsors, media partners, speakers and all those who worked hard to make this event possible for their support.
Wishing you all every success and a pleasant stay.


Nabil Hajjar
Chairman of the Organising Committee
Fair Secretary General - Welcome Note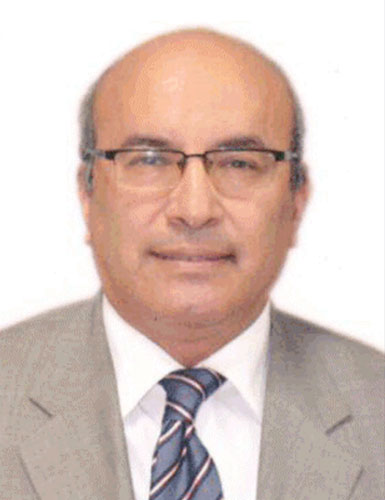 It gives me great pleasure to thank the Bahrain Insurance Association for inviting us for the first time in the GCC Countries and hosting the 25th Conference from 9th to 11th October 2017 under the theme "Insurance Transformation in FAIR-Land".
On behalf of FAIR, and on my own behalf, I wish to present our special thanks to HRH Prince Khalifa Bin Salman Al Khalifa, The Prime Minister of the Kingdom of Bahrain for accepting to host our conference under his patronage.
I wish also to extend my thanks and gratitude to the Central Bank of Bahrain (CBB), the Bahrain Insurance Association (BIA), Arab Insurance Group (Arig) and Trust Re; the organizers of this event.
Bahrain joined the Federation back in 1981, since then, its representatives were elected members of the Executive Board and have been actively involved in our organization and supportive of our initiatives. We are proud of Bahrain positive contribution and look forward to welcoming my colleagues and close friends in this beautiful country, our second home; Bahrain.

Dr. Adel Mounir
FAIR Secretary General 
Federation of Afro-Asian Insurers & Reinsurers "FAIR"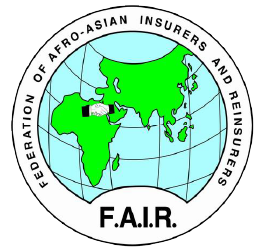 FAIR is a professional business association, dedicated to the encouragement of regional cooperation and the development of the Insurance Industry in the Afro-Asian countries. It has been able, over the years to adapt to changes, to review its priorities, to redefine its strategies, and in the meantime, to continue preserving its identity and principal goals.
FAIR members are now 255, representing 52 countries; they are working together, confirming commitment and loyalty to the ideals of FAIR.
For more www.fair.org.eg
INSURANCE TRANSFORMATION IN FAIR-LAND
Gone are the days when the insurance industry followed conventional ways of product design, marketing and underwriting. The global insurance landscape is witnessing a seismic transformation as changing consumer behaviours and technological innovations disrupt traditional insurance models. New technologies like blockchain, artificial intelligence and the Internet of things are opening new avenues for improved customer service and a drive towards reduced operational costs.
The theme of the upcoming FAIR 25th Conference in Bahrain: "Insurance Transformation in FAIR-Land", will focus on such changes that will transform the insurance industry in FAIR-Land being the Afro-Asian region.
As customers are enjoying a myriad of insurance choices, the balance of power is shifting from the insurer to the insured. If one insurer cannot meet such demands, they will move onto another competitor. So, insurers need to move from policy-centric to customer-centric approaches for acquisition, up-selling, cross-selling and customer retention. Technology will naturally be a big enabler for insurers to help in this transformation.
Digital transformation has already been disrupting every front of the insurance value chain: product design, marketing, pricing, distribution, underwriting and performance monitoring. The digital capabilities enable insurers to establish enduring relationships by gaining enhanced customer knowledge and utilising such information to profile customers more effectively and fine-tune underwriting and deliver customised solutions.
With technological innovations, such as the Internet of Things (IoT), more cutting-edge devices will be capturing "Big Data" than ever before. Drones, for example, may be used to assess catastrophes quickly, safely and cheaply. Certainly, "Big Data" will be an advantage for insurers in their underwriting, pricing and fraud detection.
Disrupting technologies such as blockchain has the potential to provide a consistent, automatic contract execution environment by reducing the administrative workload of multiple stakeholders. Artificial Intelligence (AI) is also providing endless opportunities in analytics, marketing and software development for insurers who are able to leverage technology effectively. Insurers should leverage AI to streamline manual processes, cutting down on time and producing cost savings.
In short, insurers and reinsurers around the world, and especially across our FAIR-Land, need to shift from a traditionally risk-averse culture to one that encourages innovation while mitigating financial risks. To achieve this, insurers will need to tap into new sources of technologies and tools. This Conference is therefore the right place to gain deep insights into transformation happening in the insurance industry.
For sponsorship opportunities please contact sheela@meinsurancereview.com
home-sponsor-section row-start col-sm-12 center
Media Partners